A safe and cost-effective way to perform One Lung Ventilation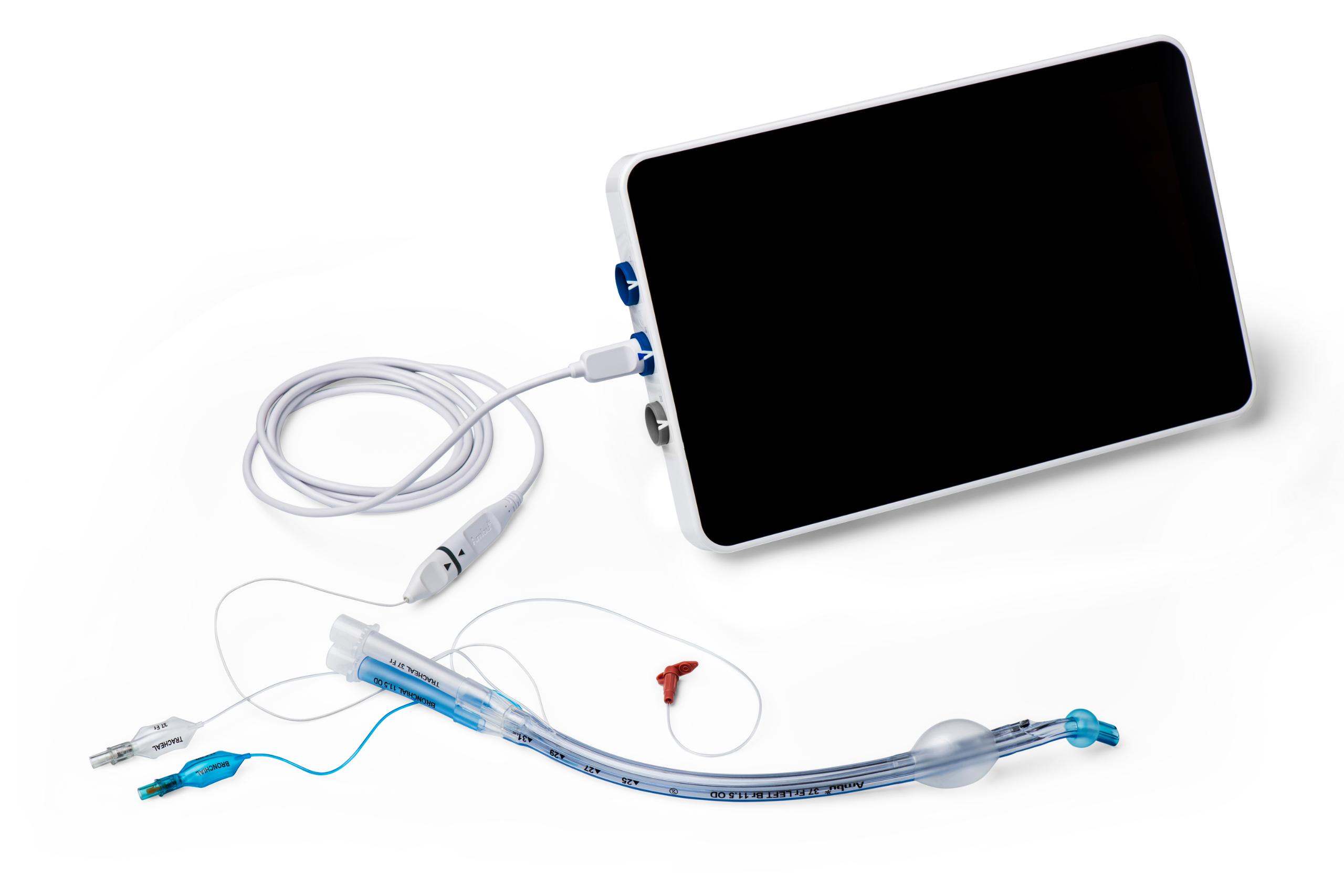 ​VivaSight 2 DLT is a sterile, single-use double lumen endobronchial tube used to isolate the left or right lung of a patient in One Lung Ventilation (OLV) procedures.
Increases patient safety
VivaSight 2 DLT is similar in design to conventional double lumen tubes, but it has a built-in video camera that connects to an Ambu monitor.
Continuous visualization enables you to follow tube placement and patient airway in real time throughout the entire OLV procedure. This allows you to immediately detect and correct malpositioning and dislocation of the DLT.
Improves procedure workflow
Continuous visualization of the tube and patient airway can positively affect patient management and procedure workflow because it:
Enables faster intubation time than with conventional DLTs
Facilitates correct tube placement
Significantly reduces the need to use a bronchoscope
Facilitates immediate detection and correction of tube dislodgement
A cost-effective alternative for OLV
A health-economic study (Larsen et al) indicates that using a DLT with an integrated video camera offers a cost-effective alternative for OLV procedures.
The study compared the costs and effects of a conventional DLT used in combination with a reusable bronchoscope to video-enabled DLT (VivaSight) alone.
KEY BENEFITS
Continuous visualization
FAST & EFFECTIVE
Comprehensive Ambu OLV solution
Perform procedures confidently
The Ambu OLV portfolio includes:
Ambu® VivaSight™ 2 DLT​
Ambu® aScope™ 4 Broncho Slim Bronchoscope
Ambu® aView™ 2 Advance full-HD Monitor with Dual View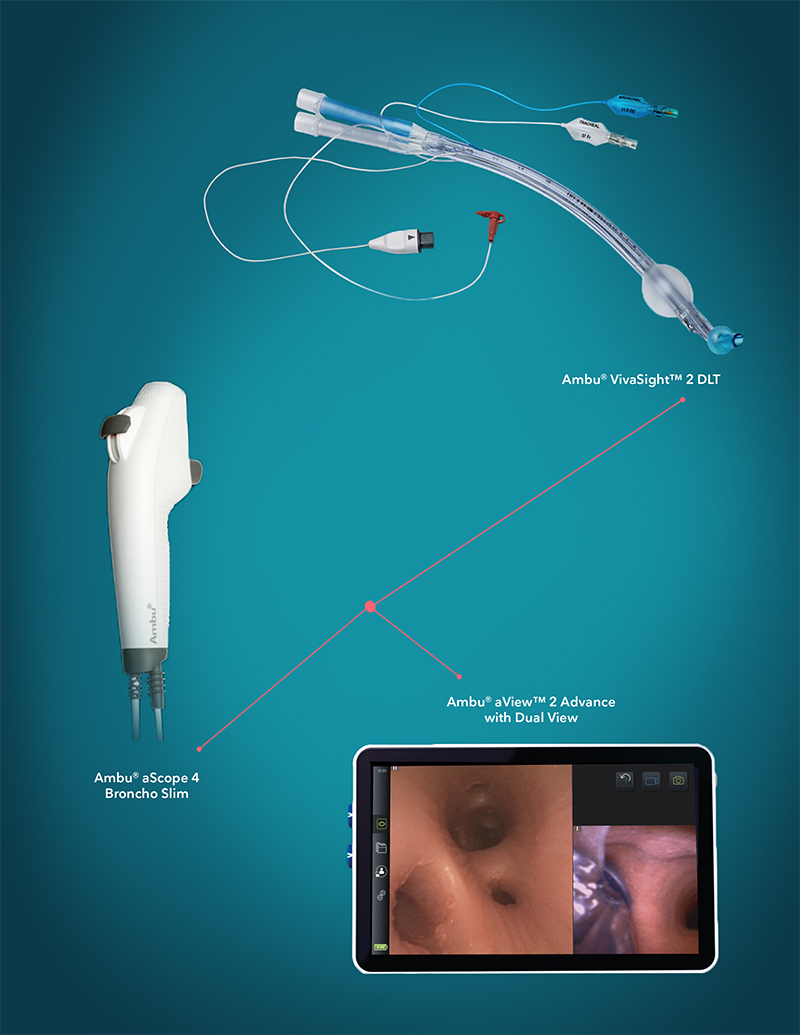 ​​Use VivaSight 2 together with our aView 2 Advance monitor
​The combination of the full HD monitor and integrated camera in VivaSight 2 has a number of features, which can help you keep the focus on your patients:
Integrated Dual View Mode enables you to view real-time video from VivaSight 2 and aScope 4 Broncho Slim simultaneously
Full HD resolution and advanced image processing ensure high image quality
Easy recording and storage of images and videos during procedure for documentation and training
​
Technical specifications
Sizes:
VivaSight 2 DLT: 35 Fr, 37 Fr, 39 Fr & 41 Fr
For dimensions, please refer to datasheet
Image sensor:
CMOS
Light sources:
2 white LEDs
Spare parts
There are no spare parts or accessories for this product.
Downloads
Brochures
Datasheets
Instructions for Use
Supplementary Information
Videos
May 2021
Note: US: Rx only
VivaSight is manufactured by ETView LTD and distributed by Ambu A/S