Taking A Stand on the Environment
Ambu was founded more than 80 years ago with a mission to make a difference in patients' lives and change the world for the better. This legacy extends to the responsibility we feel to seek sustainable paths for our business.

Danish companies are renowned for prioritizing sustainability. After all, for hundreds of years, Denmark society was based on agriculture and fishing, and close ties were forged between Danes and the land and water around them. Inspired by this, we've set ambitious sustainable design goals.

We are committed to setting the standard for sustainability in single-use medical devices — here's how.
Ambu continuously seeks news to promote the circular economy and grow sustainably. Company leadership, and their commitments to ambitious environmental benchmarks, provide a structure for our concentrated efforts.

In fact, in fiscal 2020 Ambu reached its target of eliminating harmful phthalates from all products. Phthalates are most commonly used as plasticizers, which are added to plastics to act as a softener and increase the flexibility, transparency and durability of the material. Due to their chemical components, however, some phthalates can be harmful.

We had been working toward this target — born from a customer need — for almost a decade so "reaching it now is a great milestone for us," says Annette Bitz, Ambu's head of biosafety.

We have signed the UN Global Compact and are working strategically towards the UN SDGs. We've established a Sustainability and ESG department and we employ sustainability experts and biosafety engineers as part of our fast-growing R&D team. What this means is we are making progress towards our sustainability targets:
Ambu is partnering with Sharps Compliance Inc. in the U.S. to provide you with a landfill alternative for the aScope single-use endoscopy platform.

The Sharps Takeaway system enables you to collect single-use endoscopes in conveniently located, designated bins. Simply ship full containers using the pre-paid packaging system to Sharps Compliance Inc. via common carrier.

Recycled metals are processed in three stages (sorting, shredding and purification) while plastics are treated with Sharps Compliance's patented waste conversion process. The end product is used to generate electricity.

This is just one way Ambu helps you minimize your environmental footprint, by utilizing this partnership to keep endoscopes from ending up in landfills. But that's not all — Ambu's single-use solution also:
Eliminates waste from cleaning supplies used during reprocessing
Eliminates water usage associated with reprocessing and laundering reusable items
Eliminates waste from personal protective equipment (PPE) used during reprocessing
Removes gases and liquid chemical by-products that can impact air and water quality
Good Health and Well-Being
Ambu takes actions to contribute to reducing hazardous chemicals, air, water and soil pollution, and contamination.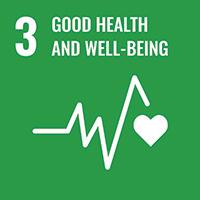 Affordable and Clean Energy
Ambu sources operational electricity, in part, from renewable sources.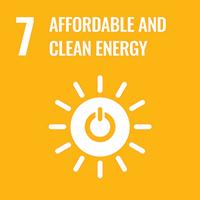 Decent Work and Economic Growth

Ambu takes actions to contribute to improving resource efficiency in production and consumption and strives to decouple economic growth from environmental degradation.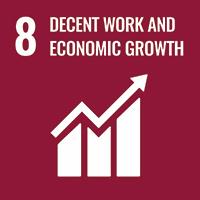 Responsible Consumption and Production
Ambu is committed to achieving sound environmental management of all waste and chemicals throughout their life cycle, and to significantly reduce their release to air, water and soil. Ambu also is working to reduce waste generation through reduction, recycling and reuse.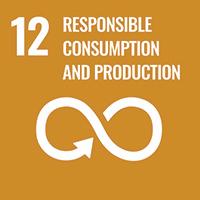 In our efforts to work towards a more sustainable future, Ambu has chosen to look backwards — all the way back, in fact, to the beginning of a product cycle. Specifically, the product design.

One of three sustainability pillars we've defined concerns circular design and pertains to sustainability related to the choice of materials, parts, processing, modules, products, and packaging. Ambu follows six R&D principles that raise important questions and guide the product development team through steps that lead to a more sustainable project.
Healthy Substances: When choosing materials, avoid concerning chemicals
Green Materials Innovation: Rethink the way we enable recycling of greener materials in our parts and products
Circular Product Design: Redefine the product structure to keep the materials at the highest possible value at all times, enabling recycling by design
Circular Packaging and Logistics: Rethink packaging and the way we ship products from suppliers to customers and beyond the end of the product life cycle
Manufacturing Cascades: Reduce and recirculate materials, energy, and water from the side streams of our processes to make more from less through cascade use
System Innovation: Reconfigure the systems through pilots and partnerships to achieve actual takeback recycling in key regional markets
Single-Use Endoscopy
Check out the latest in endoscopy research and best practices at this learning center by Ambu USA.