Introducing the Ambu aScope 4 Broncho Sampler Set
The Only All-In-One Sampling Solution
The new single-use Ambu® aScope™ 4 Broncho Sampler Set is an integrated solution that improves safety and simplifies BAL/BW sampling workflow. Our time-saving platform is portable, easy to set up and intuitive to use.

When you reach for the aScope 4 Broncho Sampler Set, you have all the accessories you need to collect a sample right at your fingertips.


Here are some of the advantages of the Broncho Sampler Set:
A Plug-and-Play Solution. The Ambu BronchoSampler is packaged together with aScope™ 4 Broncho Regular (5.0/2.2) and aScope™ 4 Broncho Large (5.8/2.8), to give you maximum value in a one-stop-shop for BAL/BW.
Closed-loop System Helps Reduce Risk of Contamination and Sample Loss. The BronchoSampler includes a vacuum bypass feature that enables you to change between suction and sampling without a suction-tube switch, guaranteeing sample quality from start to finish.
Sterile and Always Available. Because it is single-use, the aScope 4 Broncho Sampler Set is sterile straight from the pack and always ready to go when you need it. Experience fewer workflow delays and increased safety for you, your team, and your patients.
Have everything you need to improve patient safety and simplify sampling workflow with Ambu's all-in-one Broncho Sampler Set.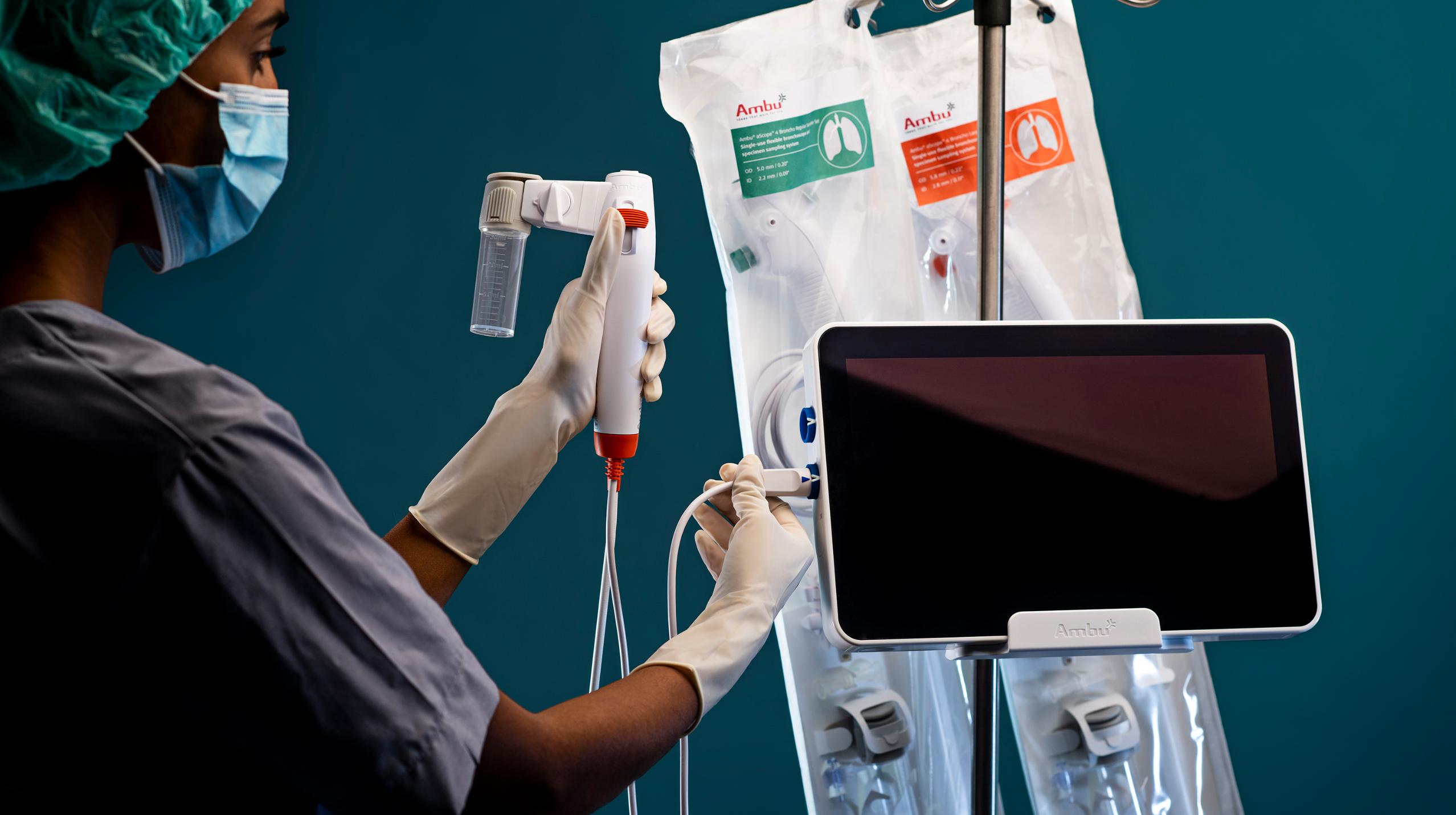 Simplify Sampling in the ICU with the Ambu aScope BronchoSampler