A Day in the Life of the Ambu Bag: CHAMP Camp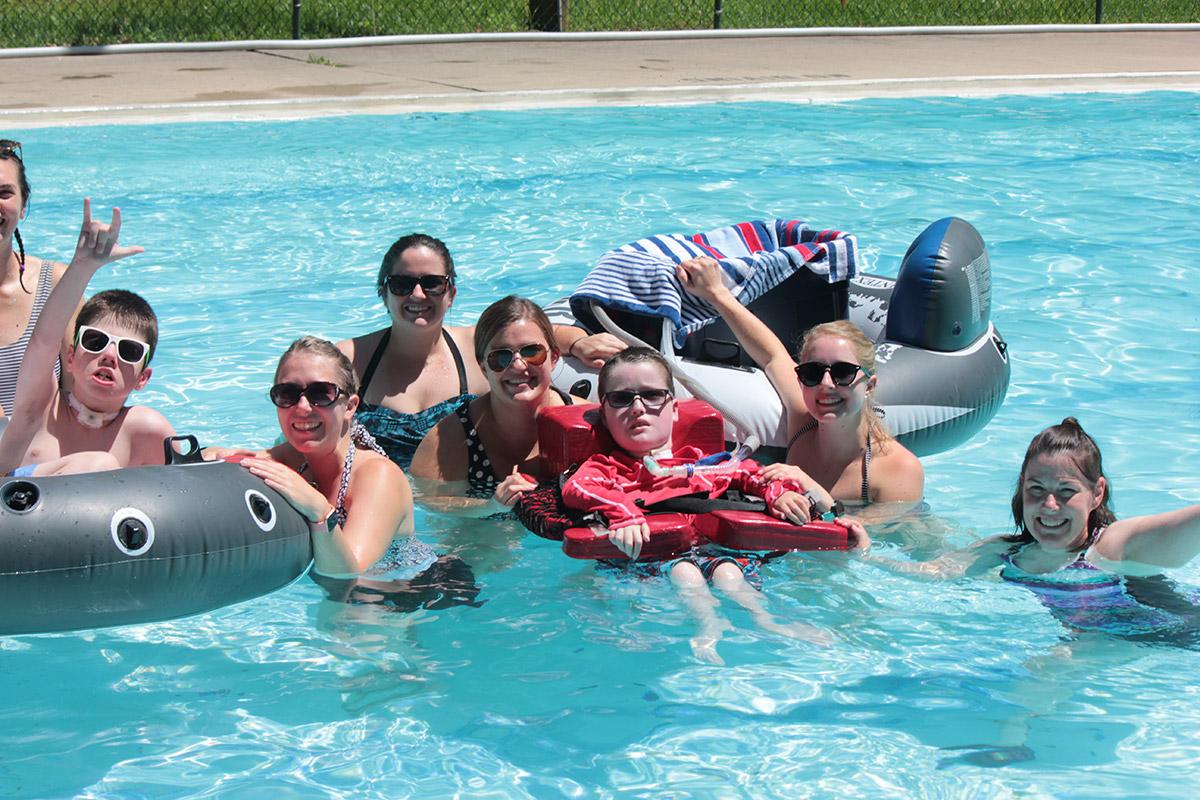 The idea came about three decades ago.

David Carter and Nancy McCurdy were working at a children's rehabilitation hospital. Carter, a hospital administrator with a background in respiratory therapy, and McCurdy, a child-life specialist, knew the options available for other children.

"We recognized there's camps for kids with burns, there's camps for kids with asthma, for diabetes, or cancer," Carter recalled. "And those are all truly wonderful, but the kind of kids that we were treating are a little bit more complex because of the technology needs. And no one was providing a provisional overnight camp."

The idea for CHAMP Camp was born, a camp for kids and teens who have tracheostomies or require respiratory assistance, including ventilators. It meant an opportunity to enjoy the outdoor activities healthy children enjoy each summer at overnight camps as well as a level of independence rarely afforded them.

"A lot of these kids, once they're in a wheelchair, that became their life and we wanted to be able to get them out of that wheelchair much as we can," Carter said.

Naturally, the idea was met with doubt. Many thought it was too high risk.

How could a child with a tracheostomy, who requires mechanical ventilation or a wheelchair, safely swim, ride a horse, climb a 50-foot alpine tower, soar in a hot-air balloon, canoe, or experience the thrill of zip lining?

"That's the real camp experience," Carter said. "We could do all the programming, but the real goal and the real sweet spot of CHAMP Camp was the relationships that these kids built with other kids. They were no different. They weren't the one sitting on the sideline while all their friends are out playing because all these kids have similar needs. They weren't seen as being different. They were seen as being a friend. That was really the goal all the way."
'Part of Every Activity'

According to Carter, the Ambu® Bag™ resuscitator is "a part of every kid" that comes to CHAMP Camp with a ventilator.

"Ambu is part of every activity because it goes wherever that child goes. A piece of equipment can fail, the battery can die, it can malfunction, there can be a disconnect, and it takes a while to get where that disconnect is when you're out on the trail and you've got all this is going on," he said. "That manual resuscitator is the piece of equipment that's always going to be there, that will serve its role to make sure that breath can be given, regardless of whether the ventilator is working or not."

An Ambu Bag is inside of each child's backpack. This way, when needed, there's no searching for one. Additional supplies are also always nearby.

Certain activities require more planning than others. Swimming, for example, requires a camper to be removed from their ventilator. Program staff will manually ventilate the child with an Ambu Bag the entire time he or she is in the pool.

Carter called the zip line the biggest challenge. It takes approximately 20 seconds and runs about 500 feet. During the time, the camper is alone. Precautions include having an Ambu Bag secured on a camper's lap. In the event a child gets stuck and the ventilator fails, a counselor is trained to perform a free descent down the line to reach the camper. They manually ventilate the child with the Ambu Bag quickly enough that he or she only misses a breath or two.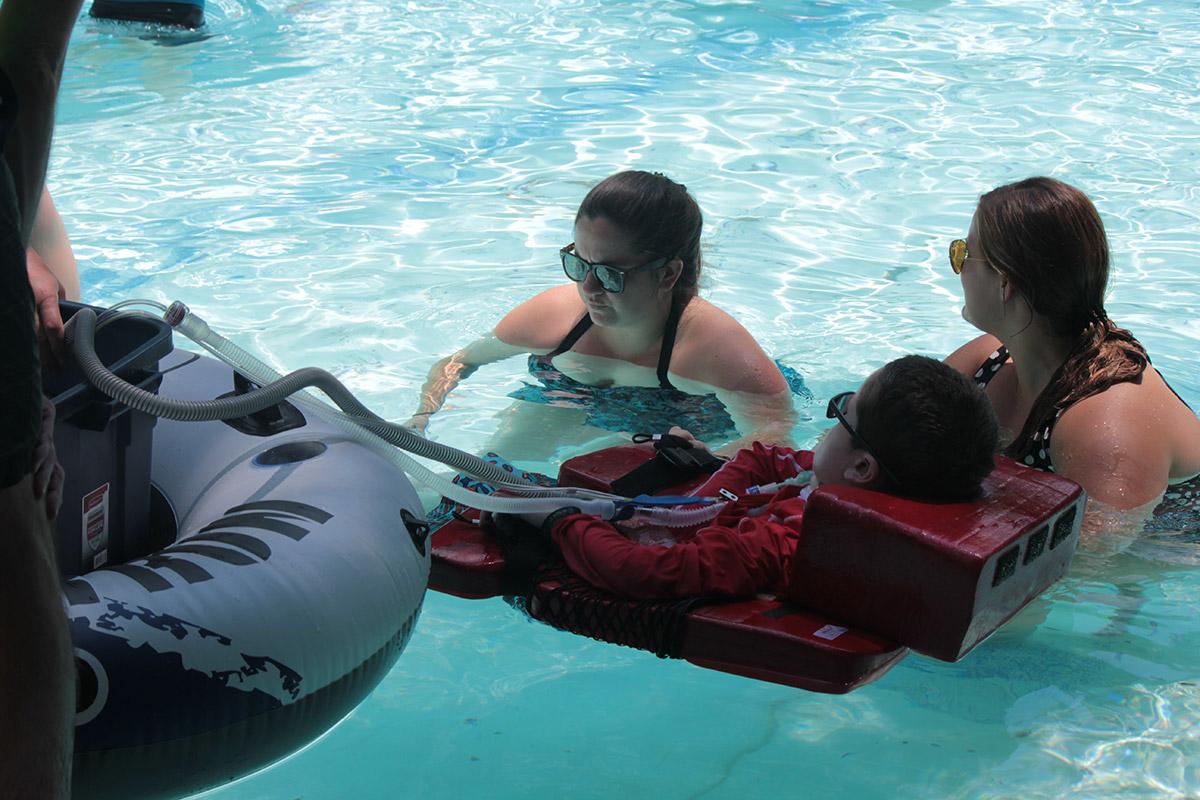 Enjoying the Outdoors

Key to starting the camp was landing a location that could accommodate the demanding electrical needs. In doing so, Carter and McCurdy insisted it also needed to feel like camp — not just a medical facility in the woods.

The right counselors make this possible. CHAMP Camp counselors include nurses, respiratory therapists, physical therapists, occupational therapists, speech pathologists, child life specialists, teachers, recreation professionals, and physicians. They all dress the same, so that instead of appearing as a healthcare worker, counselors are simply like-minded people enjoying the outdoors.

The inaugural camp occurred in 1991 with five campers and lasting two nights. It grew to 12 children the following year and has featured as many as 30. In 2011, CHAMP Camp moved from its home for many years in Ashley, Ohio, to its current location at Bradford Woods in Martinsville, Indiana.

"Every activity has the Ambu Bag in mind," Carter said. "Where's it going to be? And how easily will it be accessible in the event of an emergency?