65 Years of Saving Lives and Cementing a Place in History

The Ambu® Bag™ resuscitator and Elvis Presley burst onto the scene at the same time.


The year was 1956 and Presley debuted on the Ed Sullivan Show, then soon landed at No. 1 on the U.S. music charts with "Heartbreak Hotel." Those events cemented his international legacy as The King of Rock and Roll.

Music fans and artists around the world have celebrated and impersonated Elvis ever since.

The story of the Ambu Bag self-inflating resuscitator is much the same. The simple, lifesaving device rose to stardom that same year, with patent protection filings in multiple countries at once — an expensive option at the time, and testament to the inventors' confidence in the usefulness and value of their invention.

The Ambu Bag established an international name, quickly becoming a fixture everywhere there are lives to be saved. It has been celebrated in both real life and pop culture — and imitated ever since.

Its debut signified a major milestone in emergency medical equipment and hospital care. Developed in Europe by Dr. Holger Hesse and Dr. Henning Ruben, an anesthesiologist, the Ambu ventilation bag has come to define the product category, synonymous with manual resuscitators everywhere.

Ambu had several early prototypes, including one based on bicycle spokes, before the inventors landed on expanding foam rubber and what would become its current iteration — with the name that would etch in the minds of the medical community and roll off their tongues whenever emergency strikes.

Used by Real and Fictional Doctors Alike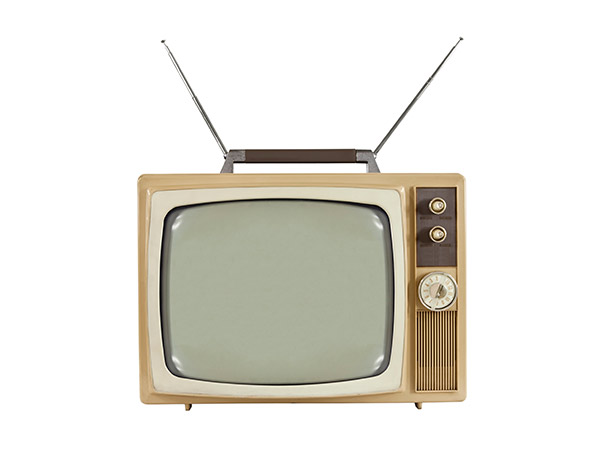 Whether in real-life crises, hospital movies or TV shows, when doctors, nurses or EMTs need a manual resuscitator, Ambu is the name they call out. The device has been popularized on the screen of "Grey's Anatomy," "Station 19," "House," and in blockbuster films.

The Ambu Bag was born into a world of newly minted black-and-white portable TVs. IBM had just launched the first 5 MB hard disk, video recorders were brand new, and Albert Sabin's life-changing polio vaccine, served up on sparkly sugar cubes, was erasing the terror of childhood paralysis.

It may have been a simpler time then. But fast forward to 2020, when the global pandemic struck, and Ambu Bags were every bit as relevant and life-saving. They were a constant on the front line in intensive care units around the world.

"Every single COVID patient who was ventilated, any patient who's been placed on life support, is always ventilated and oxygenated by a manual resuscitator," says Felix Khusid RRT, a respiratory therapist and president of the New York Downstate Association for Respiratory Therapists (NYDART). "It's an essential device used as a part of resuscitation and routine care. It's saved lives of my patients."

And as the pandemic stretches on, claiming more than 4 million lives worldwide and with new variants vexing any return to normalcy, demand for the core Ambu product will remain strong.

Initially, Ambu Bags could not be demonstrated on patients, so Dr. Hesse and Dr. Ruben invented a training manikin, which can be given artificial respiration by "bag resuscitation" either mouth to mouth or mouth to nose. Ambu launched those manikins in 1957 and expansion of the line continues, with increasingly advanced versions that teach healthcare workers to save lives.
With the help of the training manikins, the marketplace quickly embraced the self-inflating Ambu Bag, which force feeds air or oxygen into the lungs in a process known as "bagging" the patient.

The Power to Save Lives

The Ambu Bag became the standard of care across emergency settings and has helped more than 45 million people breathe in the last 10 years alone.

For decades, manual resuscitators have been included on lists of standardized equipment for ambulances by the American College of Surgeons Committee on Trauma and a half dozen other emergency organizations that offer such guidance. The devices are ever-present at hospital bedsides and on crash carts.

They also have become essential in combat settings where airway obstruction is a leading cause of death, space is at a premium and surroundings are harsh. With multiple casualties at once and limited technology available on battlefields in places like Afghanistan and Iraq, such devices play a vital role.

In the opioid crisis, Ambu Bags have won newfound purpose, helping to revive overdose victims. The drug overdose death toll jumped by nearly 30 percent in the U.S. during 2020 — an increase of more than 21,000 fatalities, driven largely by abuse of opioids.

A nasal spray called Narcan, a formulation of naloxone hydrochloride, which treats known or suspected drug overdoses, has changed the landscape in communities where drug use is high. Simple to use, the spray can easily be administered by the general public, with no medical training. But the spray, alone, is not always enough.

The Ambu Bag is a cornerstone in the battle against opioid overdose and should be used first, even before Narcan, in many cases, says Dr. David Vitberg, a critical care doctor and deputy medical director for the Baltimore County Fire Department.

Both the Ambu Bag and Narcan are key to saving lives in the moments when overdose patients teeter between life and death.

"While the Narcan brings them back, the Ambu Bag is what sustains them," says EMS Captain Jeffrey Willats, with the Baltimore County Fire Department. "They're not breathing. They're in grave danger."

'They're Priceless'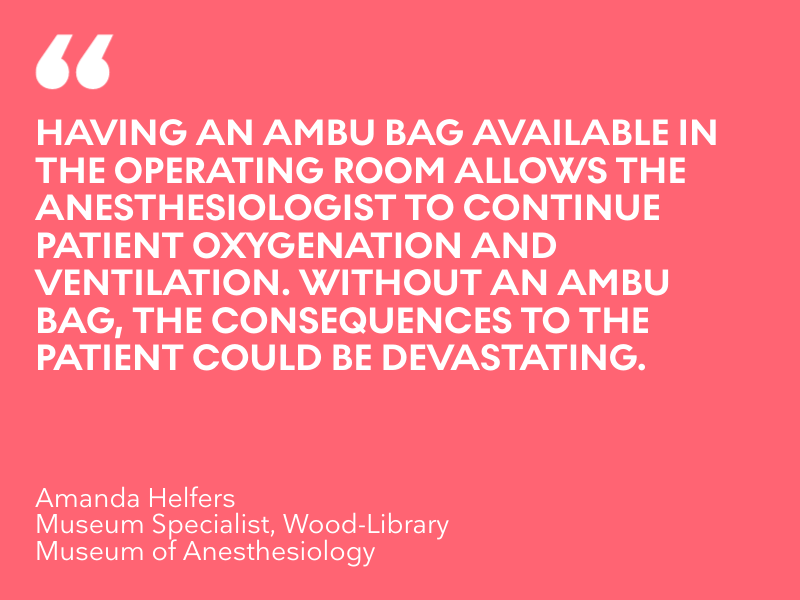 The self-inflating resuscitator revolutionized manual resuscitation for anesthesiologists, says Amanda Helfers, museum specialist for the Wood-Library Museum of Anesthesiology in Schaumburg, Illinois, which showcases Ambu Bags in its collection.

"Should there be a machine failure or circuit malfunction, having an Ambu Bag available in the operating room allows the anesthesiologist to continue patient oxygenation and ventilation," she says. "Without an Ambu Bag, the consequences to the patient could be devastating. Other manufacturers were like, 'That's a great idea', and they created their own."

As an RT who has used Ambu Bags thousands of times in his career, Dave Carter sums them up in two words: "They're priceless."

Carter is also co-founder of CHAMP Camp, where Ambu Bags are a fixture. CHAMP Camp is a summer camp for children and teens with tracheostomies and other respiratory needs, and the device enables participants to safely zipline, canoe, climb towers and pursue other beloved summer camp activities.

For example, when a camper readies to go down the zipline, their ventilator is attached, but they also have an Ambu Bag on their lap, just in case.

"Ambu Bags are a critical piece of equipment for any child who comes to us," Carter says.

In his past work as an RT — part of that time in pediatric intensive care — he typically used the devices multiple times a day.

"Anyone who's in respiratory distress or cardiac distress, if you have an Ambu Bag, you're going to use that," he says. "If a ventilator fails or power goes out or a battery dies, you always have an Ambu. It is a life-sustaining piece of equipment."

It's a safety net, even in a hospital setting, where systems can sometimes fail and problems with equipment do occur, he adds.

"The first thing people are going to do is disconnect from that machine and grab an Ambu Bag,'' Carter says.