overview
Ambu® SPUR® II - Disposable Resuscitator
The SPUR II from Ambu, the company that invented the Ambu Bag manual resuscitator, provides users with exceptional tactile and visual feedback during resuscitation. The bag walls are thin and responsive, enabling the user to better gauge patient lung compliance during ventilation. Its SafeGrip™ surface, integrated handle, and lightweight design help to reduce user fatigue. Made from SEBS material instead of PVC, the bag body's streamlined design provides optimal stroke volume and superior recoil time compared to other disposable units.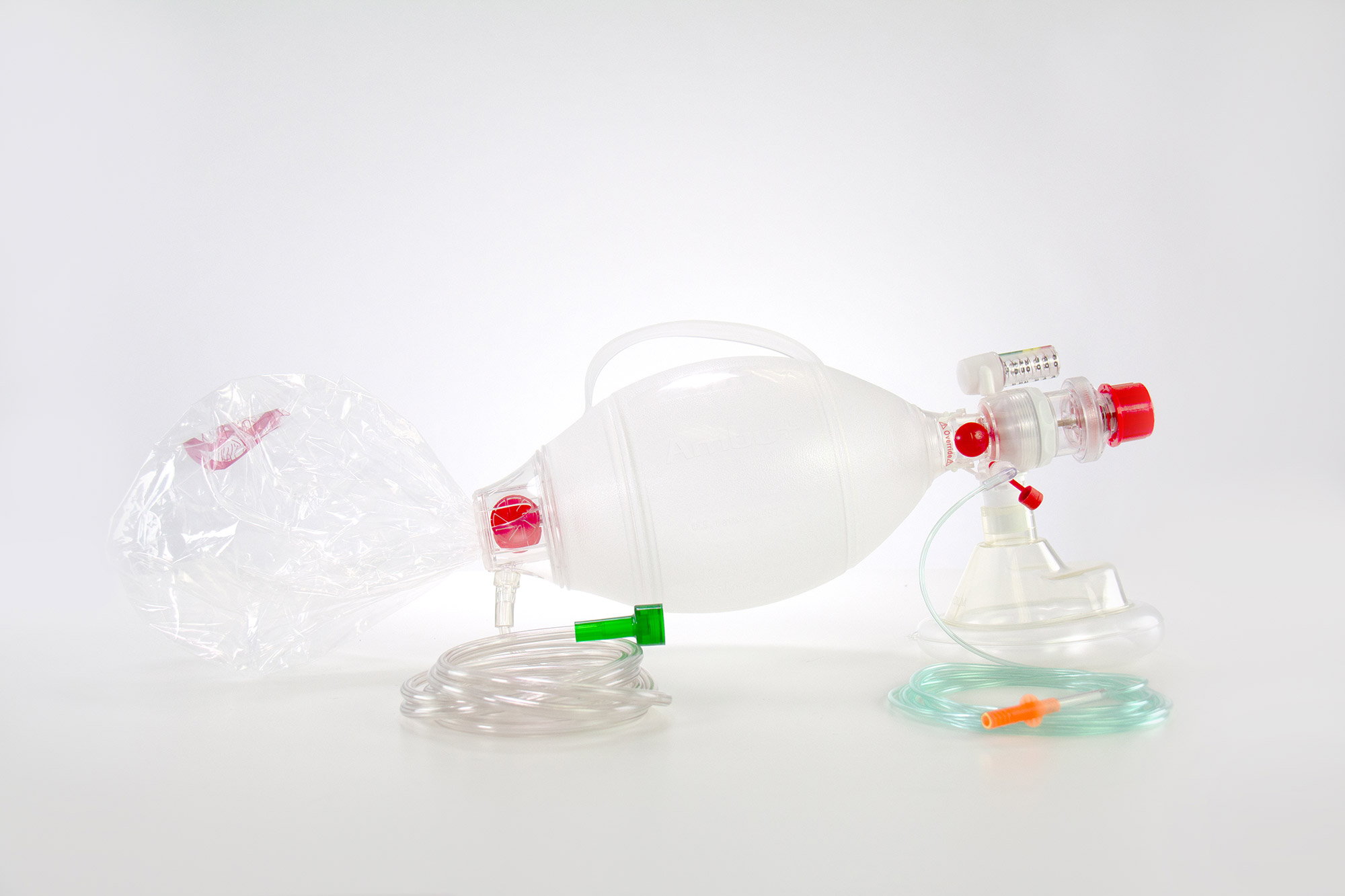 ​Always pushing the boundaries of innovation, Ambu is now offering the SPUR II with EtCO2 (End-Tidal Carbon Dioxide) making it easier than ever to properly ventilate patients in an emergency setting.
Key Benefits
checkErgonomic, lightweight design makes extended ventilation less fatiguing while delivering optimal stroke volume
checkIntegrated handle for user comfort and uniform compression
checkSafeGrip™ surface for secure handling in stressful environments
checkThin-walled compression bag allows for lung compliance and "feel"
checkFast recoil time allows for rapid ventilation
checkUnique single-shutter valve system offers reliable functionality and extremely low valve resistance for unimpeded airflow
checkAvailable with a variety of pre-attached accessories so the bag is ready-to-use
checkBag body made from materials that contain no PVC, DEHP or phthalates
checkCan be used to supply 100% FiO2 when used with an oxygen source
checkMR Conditional
The "Green" Resuscitator
| PVC Pollutants | Ambu SPUR II | PVC Resuscitator |
| --- | --- | --- |
| Carbon Dioxide | 328 g | 456 g |
| Carbon Monoxide | 8 g | 32 g |
| Hydrochloric Acid | 0 g | 35 g |
| Sulphur Dioxide | 0 g | 0.8 g |
Less global warming
Less ozone exposure
No toxic effects of dioxin exposure
No toxic effects of "acid rain"
Spare parts
We offer 1 Spare parts for this product

Downloads
Brochures
Datasheets
(4)
Instructions for Use
Supplementary Information
July 2019
Note: US & CAN: Rx only