The world's only remote access manikin
The AmbuMan Advanced manikin is ideal for ALS and CPR training. It is equipped with the unique Ambu Manikin Management Module. The manikin software does not require a license and supports all network connection options. The unique Ambu Manikin Management Module provides control, documentation and monitoring capabilities while CPR parameters and training events are documented into a report for debriefing.
All scenarios can be easily programmed and customized by the instructor during training or in advance of the training course.

See full line of training manikins
Use of open source software
The software included in this product contains copyrighted software that is licensed under the GPL, LGPL or other licenses. For more information about the use of open source software click here.​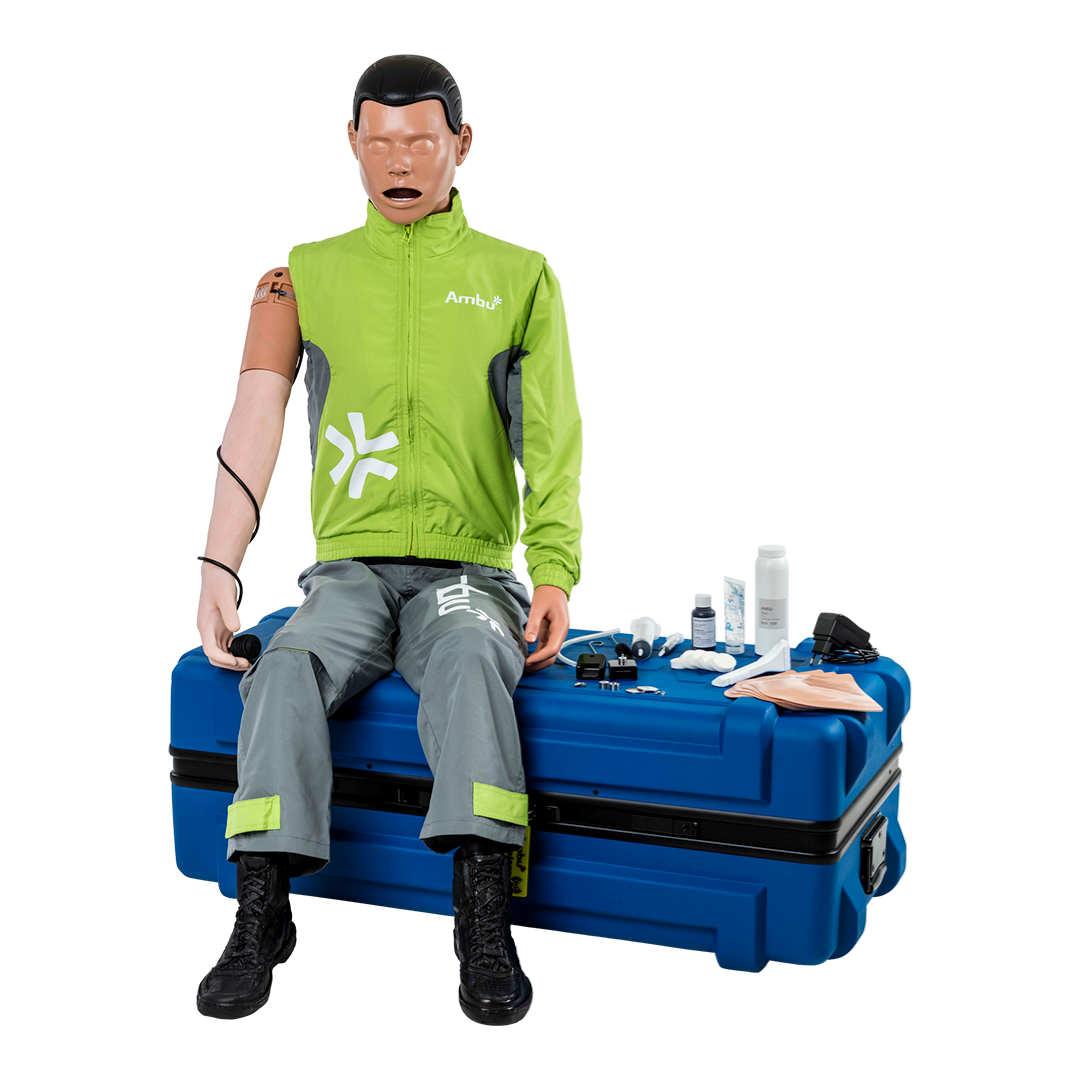 Ambu® Man Training Videos
See demos of the AmbuMan Advanced, AmbuMan Airway Wireless, AmbuMan Defib, AmbuMan Wireless, and much more!