OVERVIEW
Faster & safer One Lung Ventilation
VivaSight-DL is the new generation of Double Lumen Tubes with integrated high-resolution camera making placement of the DLT fast and effective and providing continuous visual monitoring throughout the procedure. Malpositioning and dislocation are easily detected with the real-time high resolution video image transmitted to the aView monitor.
The full Ambu portfolio for OLV includes VivaSight-DL, and VivaSight-SL with integrated high-resolution camera together with the endobronchial blocker, Fuji Uniblocker, and the single-use bronchoscope Ambu® aScope™ 3 Slim. The portfolio offers the flexibility to choose between different visualization solutions – all contributing to increased patient safety.
KEY BENEFITS
Overcoming challenges of placement and positioning
Intubation and Final position of VivaSight-DL
Watch this video to learn more about VivaSight-DL and how to insert and confirm the final position.
FAST & EFFECTIVE
VivaSight-DL for one lung ventilation
Intubation and airway management during lung isolation procedures present a series of challenges for even the most experienced team.
VivaSight-DL overcomes todays challenges by offering visual control during placement as well as continuous visualization during the entire OLV procedure.
Visualization during one lung ventilation improves patient safety and is increasingly recommended as good clinical practice.
Continuous monitoring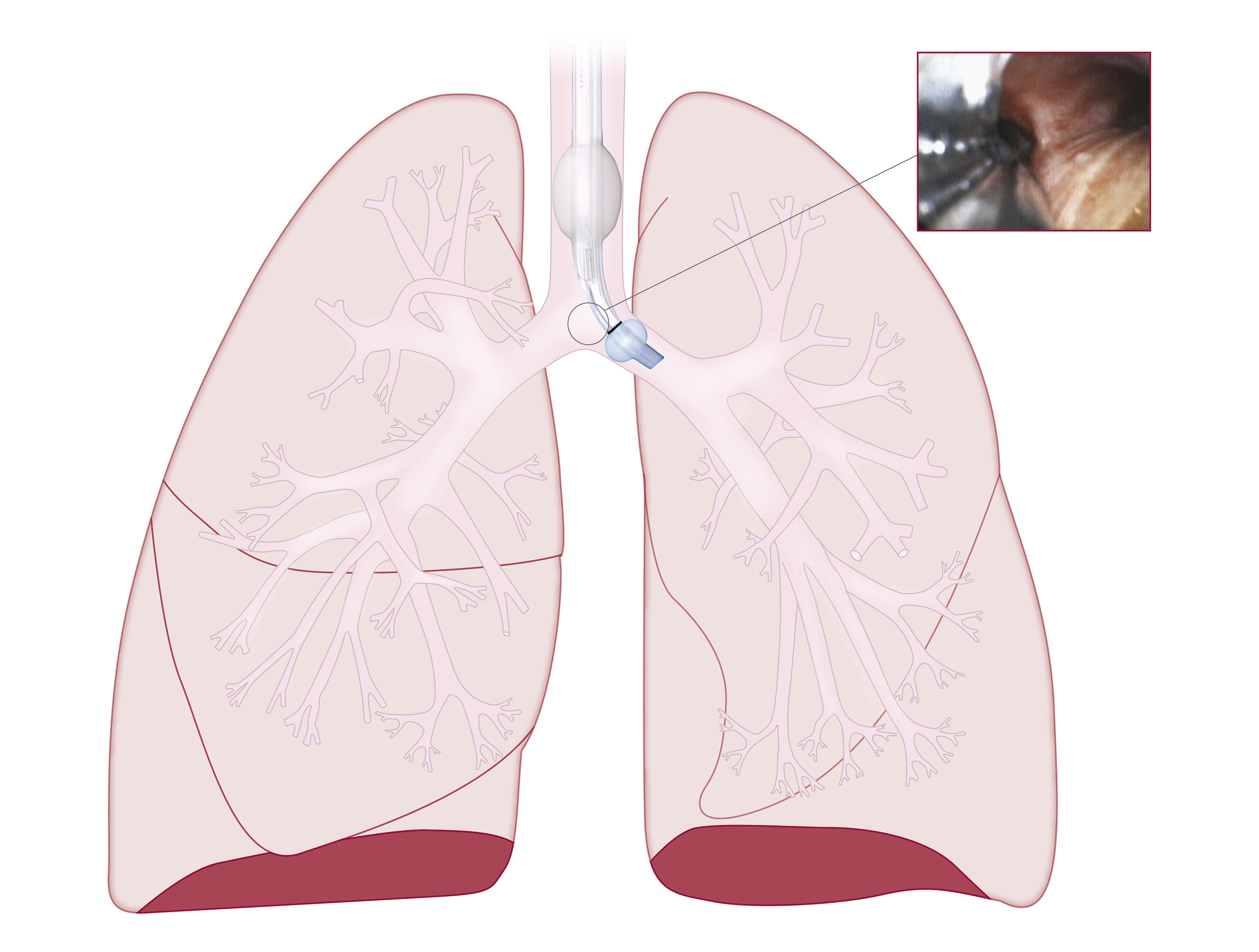 VivaSight-DL allows for continuous visual monitoring of tube position throughout the procedure
Technical specifications
Sizes:
Left sided 35 Fr, 37 Fr, 39 Fr & 41 Fr
For dimensions, please refer to datasheet
Image sensor:
CMOS
Resolution:
CIF 320 x 240 (76,800 pixels)
Depth of field:
12-60 mm
Field of view:
~100º diagonal
Light source:
2 white LEDs (49.5mW – 66mW)
Spare parts
We offer 1 Spare parts for this product

Downloads
Supplementary Information
Datasheets
Video
December 2017
Note: US: Rx only