Ambu® King LTS-D™ Disposable Laryngeal Tube
The Ambu King LTS-D laryngeal tube is a disposable, simple to use alternative airway device that provides superior patient ventilation. The King LTS-D allows the passage of the gastric tube through a separate channel.
General Information
Pediatric sizes are now available.
Simple
Seals in the esophagus and oropharynx to provide positive pressure ventilation
Single inflation port
Drain tube for gastric and suction catheters
Phthalate and latex free material
Color-coded full range of sizes
Disposable
No risk of cross-contamination.
Gastric Access
Suction with up to an 18 Fr suction catheter. *
*King LTS-D only
Specifications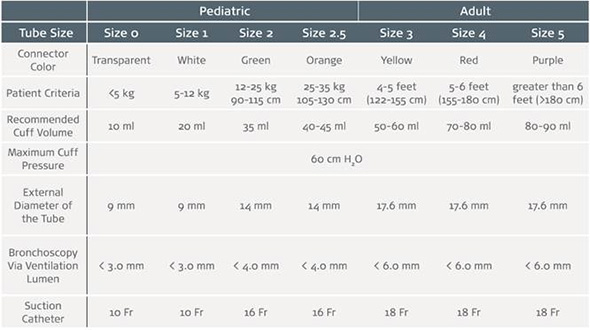 Spare parts
There are no spare parts or accessories for this product.
Downloads
Brochures
Datasheets
Supplementary Information